Rabbi Vorspan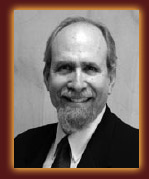 David Vorspan is the Founding Rabbi of Congregation Shir Ami as well as Rabbi-in-Residence and Jewish Studies Director of the New Community Jewish High School in West Hills.
Prior to founding Congregation Shir Ami, Rabbi Vorspan served for 18 years at Temple Beth Ami, a Conservative synagogue in Reseda, California. During that time, he created many varied programs, including two that received the coveted United Synagogue Solomon Schechter Awards: "The Hevrat Mitzvah Program"--a peer-support program for the enhancement of kashrut, Shabbat observance and prayer; and "The Pledge Program" which encouraged synagogue attendance at services. In addition, Rabbi Vorspan received an award for creating the Contemporary Service, a unique Saturday morning guitar-accompanied, full-participatory service. With the merger of Temple Beth Ami and Congregation Beth Kodesh forming Shomrei Torah Synagogue, Rabbi Vorspan served as the Associate Rabbi and Executive Director. In addition, he founded the Shomrei Torah Institute of Jewish Culture, created a Youth and Adult Theatre and an annual literary journal.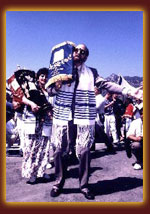 Rabbi Vorspan's early religious training included the L.A. Hebrew High School, Camp Ramah, the United Synagogue's Leadership Training Fellowship, and the University of Judaism's Hebrew Teacher's College. Rabbi Vorspan was ordained by the Hebrew Union College, where he served as president of the student body and founder and editor of the student newspaper, "Kolbo." After ordination, he joined the staff of Temple Beth Emet in Anaheim, California, another Conservative synagogue.
During his two years at Temple Beth Emet, in addition to his pastoral and educational responsibilities, Rabbi Vorspan directed the youth program, which received the Solomon Schechter Award designating it as being one of the finest youth programs in America, organized and conducted the largest temple-affiliated symphonic band, and instituted "The K'vutzah Plan," a unique youth grouping program in the senior youth department.
Rabbi Vorspan is a graduate of UCLA, where he received his BA in Political Science. He attended the Chaim Greenberg Institute in Jerusalem, and did post-graduate work in education at UCLA. In addition, he earned his Bachelor and Master of Hebrew Literature degrees from the Hebrew Union College, which also awarded him an honorary Doctor of Divinity. Rabbi Vorspan also received an honorary Doctorate from the Jewish Theological Seminary of America.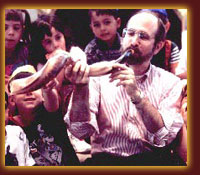 Rabbi Vorspan is a past president of the Pacific Southwest Region of the Rabbinical Assembly, and has served as the coordinator and instructor of the Conversion Program for the Conservative Movement in Los Angeles. Rabbi Vorspan is currently on Jewish Home for the Aging's Quality & Ethics Committee.
Rabbi Vorspan is an accomplished photographer, composer and instrumentalist, and was a dance soloist, with his wife, Bonnie, with the professional Israeli Dance Troupe, The Sabra Dancers.
Rabbi Vorspan is married, has three children, Alisha (married to Ahud Sela), Benjamin and Shaina, and is listed in "Who's Who in American Jewry."